The difference between market takers and market makers is not product innovation, it is business model innovation. To compete in the age of the customer, business leaders must graduate from leading incremental to transformational changes, requiring emphasis beyond core capabilities that include investments in new products, services and business model innovation. 2016 research indicates that the connected consumer and business buyer behavior has radically changed. Personalization, speed and intelligence are the new currencies in the digital era, forcing companies to rethink their current go-to-market strategies and innovation practices. Corporate innovation and digital transformation, including adoption of cloud computing, mobility solutions, social networking, artificial intelligence and Internet of Things, is now a boardroom discussion led by the CEO.
Digital transformation is pushing businesses, across departments and functions, to collaborate, innovate, and design new business models and processes. Innovation has become a key priority in digital transformation efforts. In fact, CEOs are only second to chief marketing officers (CMOs) with respect to driving innovation and transformation.
To better understand the real challenges that businesses face with respect to innovation, critical success factors, and best practice design thinking models for business innovation and transformation, I spoke with Henry King, an expert in the area of complex enterprise technology and innovation expert.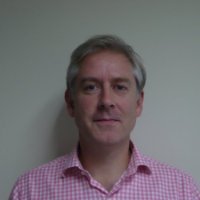 Henry King, Innovation and Transformation Center, Salesforce 
King, a former CIO and consultant at Accenture and Deloitte, has spent nearly 30 years leading or enabling highly complex IT and business transformational projects. Today, King serves as the innovation and transformation leader for Salesforce's Innovation & Transformation Center (ICT) group. Prior to joining Salesforce, King led innovation programs and relationships across multiple industries for Doblin Inc, a pioneer in the design thinking and innovation fields, as well as for his own practice. King is also a part time faculty member at the Institute of Design (ID) and at the School of the Art Institute of Chicago (SAIC) where he teaches Masters of Design courses in innovation strategy and flow-based design. He writes on innovation, creativity and design topics and has been published in Fast Co. Design and Bloomberg Businessweek. 
King shares his views on keeping corporate innovation alive: 
How can companies cultivate and sustain a spirit of innovation?  
For as long as we're around as a species we're going to make discoveries, develop technologies, and create new and different ways of doing things as well as new and different things to do. But innovation as an intentional effort by established organizations to compete continuously and effectively in ever changing market conditions has had decidedly mixed success to date. For all its champions it also has skeptics who would argue that the investment in innovation has not yet yielded an acceptable return. And, as an innovation practitioner who has had the opportunity to see this effort unfolding in many different organizations I have to admit that the skeptics are not always wrong. Sometimes innovation simply fails to have the impact its leaders want. In my experience it happens mostly because of a mismatch between what leaders want out of innovation and what they put in to achieve those results.  
What business leaders want out of innovation is not the same as they get out of their core strategy and operations, namely the continued success and growth of their existing business model. From innovation they want new, they want different, they want future growth and continued relevance within a rapidly changing world after...