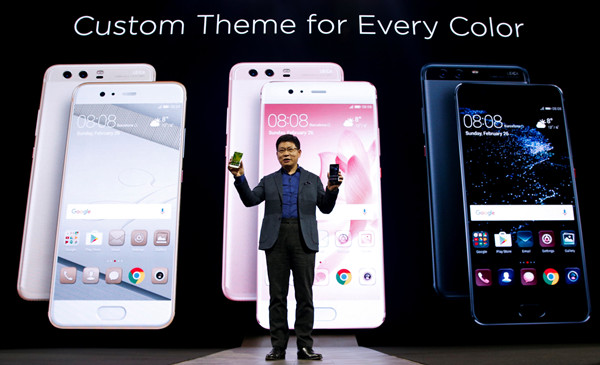 Chinese telecommunications giant Huawei advanced its consumer product offerings by launching two new smartphones and a smart watch at the Mobile World Congress in Barcelona on Sunday.
It was Huawei's latest attempt to challenge Apple and Samsung in the smartphone market – a battle that gained traction after Samsung recalled its flagship Galaxy Note 7 last year, triggered by customers claiming its batteries had caught fire.
The two Huawei phones, P10 and P10 Plus, champion great picture-taking functions facilitated by new Leica front and back cameras with new portrait features.
"Huawei's P series has become a powerful contender in the market. Huawei is maximizing Samsung's unfortunate issues with its battery, and, if Huawei continues to invest in its brand-building strategies, it will become the Number 2 smartphone brand," said Ben Little, cofounder of innovation consultancy Fearlessly Frank.
Huawei is already the world's third-largest smartphone maker, just behind Apple and Samsung. Last year, Huawei shipped 139 million smartphones worldwide, a 30 percent year-on-year increase.
Unlike Samsung and Apple, Huawei only entered the…