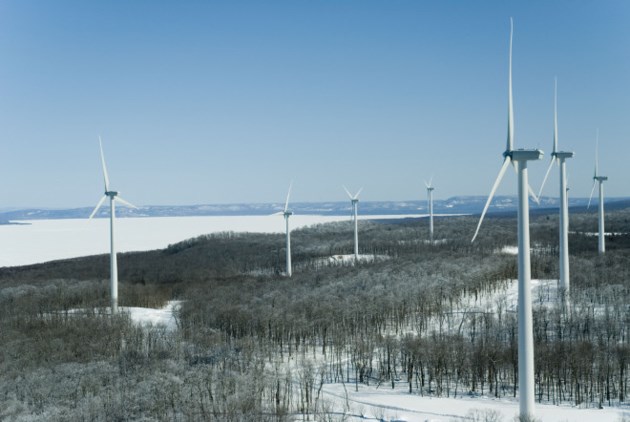 A new pilot project is taking shape in Sault Ste. Marie that will study the viability of storing energy, and with it comes the promise of a more stable power grid and a $2-million investment in the community.
Convergent Energy + Power is currently constructing a lithium-ion battery system with a storage capacity of 7 megawatts of power, which will store energy produced by the city's existing solar and wind farms.
The company has secured a three-year contract with the Independent Electricity System Operator (IESO) to supply power to the Ontario grid, which will then be disseminated to customers around the province.
The facility is being constructed adjacent to the city's Public Utilities Commission (PUC) in the north end of the city, and uses IESO transmission infrastructure.
Tremor Temchin, Convergent's director of Canadian operations, said the ability to store energy and use it at a later date helps stabilize the power grid by making it more reliable during times of low production.
Typically, Temchin said the battery would charge at night when energy is cheaper and demand is low, and then discharge energy during the day, during peak times when production is high.
"If Sault Ste. Marie is producing so much wind and solar, if you can't use it at the time it's being produced, it has to go to other places," said Temchin, during a presentation to Sault city council on Jan. 23.
"With storage, you can produce solar energy, store it in the battery and then use it at night when there is no energy. So it has the benefit to shift usage."
Although Convergent's contract…